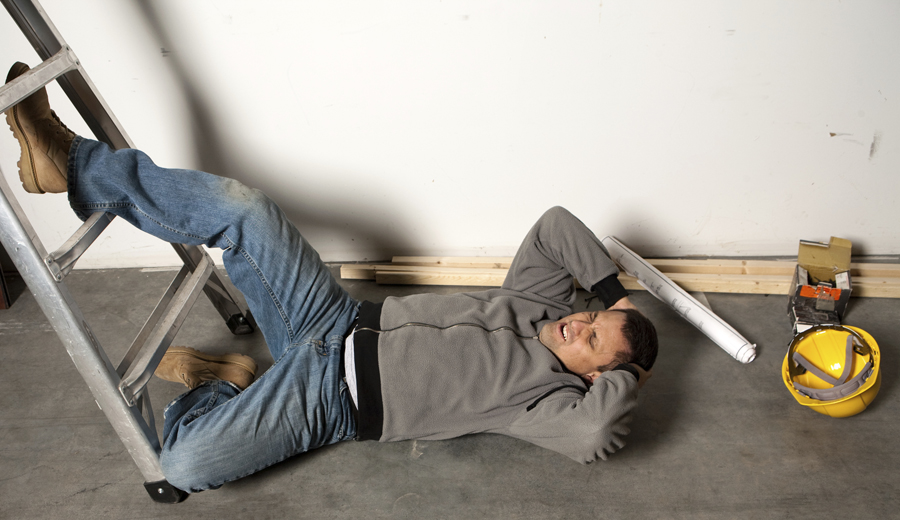 Did you know that when our bodies are injured we have an inner ability to heal ourselves? We at Galveston Chiropractic understand and respect this fact. We also realize that the natural healing powers that are within our bodies sometimes become the best treatment method when it comes to healing slip and fall accident injuries. However, if you've been in a slip and fall accident and your body doesn't seem to be healing in a successful manner on its own, then our doctors can certainly help your injuries heal properly. Here at Galveston Chiropractic we know unique treatment methods that can help heal you from your slip and fall accident injuries. You should also know that we always use treatment techniques that are safe and also very effective.
You might be wondering; what is considered a slip and fall accident? Well, it's quite basic. When a person slips and falls down because of circumstances that are out of their control, this is a slip and fall accident. Slip and fall accidents are among the leading causes of injuries. Studies have shown that there are over one million slip and fall accidents that happen each year in the United States. These types of accidents usually occur because of slippery surfaces, problems with a person's shoes or because the victim isn't in the best possible health. In addition, when a person is involved in a slip and fall accident it can create injuries such as broken bones and muscle sprains. Many times other kinds of injuries can be inflicted on the victim of a slip and fall accident, as well.
The best way to treat your slip and fall injuries is to visit us here at Galveston Chiropractic. Our doctors knows how to find the root of your slip and fall injury so he can heal your body in a safe manner. In addition, he will discuss with you all the treatment options that he can offer you so your body can heal in an effective way. Our doctors will also use treatments and therapies that are drug-free so you don't have to worry about becoming addicted to any kind of medication or nasty side effects. Our doctors will treat you and your body with respect, which means that you don't have to worry about just being another patient because we treat every case in a personal fashion. Your case is very important to us because our goal is to heal people and that's exactly what we want to do for you.
We treat slip and fall patients from all over including Galveston, Clear Lake, Houston, Friendswood, League City, Webster, Seabrook, Dickenson and more.